---
| Back to History Index | Return to Homepage |

USS Pillsbury DE/DER 133 History Page One
---
DER's - Edsall Destroyer Escorts underwent modification to radar picket ships late in the war; unlike the DDR's, postwar they were a major component of US Naval Forces-CONAD. The class selected for the conversion was the FMR (for Fairbanks-Morse Reduction, ie, diesel-powered). As developed, the ships were scheduled to receive two AN/SPS-6B air search radars (one each fore and aft), two AN/SPS-8's, and a single AN/SPS-4 surface search. Due to equipment limitations, most went to sea with only one SPS-6B. The first two conversions were USS Harveson (DER-316) and USS Joyce (DER-317). Later mods brought a radar suite of a single SPS-6 on the after deckhouse, an AN/SPS-12 air search radar no the mast, and an AN/SPS-10 surface search radar. The last of 36 conversions - which included two WGT/steam geared-turbine escorts, USS Wagner (DER-539) and USS Vandiver (DER-540) - were completed in 1957. Small, slow and single-screwed, the ships were cramped but had the legs for extended picket duty off the Atlantic and Pacific coasts. Notably, their air defense armament was limited to a pair of single 3"50's, with one gun each fore and aft. According to Norman Friedman in US Destroyers: An Illustrated Design History (Annapolis: Naval Institute Press, 1982), everyone knew they were undergunned vis a vis AAW, but, "There would be little point in wasting part of a strategic attack force on a DER - which would provide first warning by its disappearance" (oh BOY!). The ships turned out to be highly effective (if boring, I'd presume, and they probably didn't ride too well with all that heavy metal hanging up high). Most started going into mothballs or the reserves during the mid-1960's when the Navy cut back it's radar picket program, although several ships saw extensive service off Vietnam as part of Operation Market Time, performing coastal surveillance and interdiction. One of the DER's ended up with the Tunisian Navy, while another went to the South Vietnamese Navy. It escaped in 1975 and later served with the Philippine Navy.
---
In June 1954 the ship was moved the Philadelphia Naval Shipyard, fitted out with the latest equipment, redesignated a Radar Picket Ship, DER-133, in August 1954 and recommissioned 15 March 1955. After refresher training and shakedown Pillsbury sailed for Newport R.I. to assume her duties as a Radar Guardship acting as an element of protective radar screen around the United States. During 1958 Pillsbury Made 7 picket patrols on the Atlantic Barrier, five trips to Argentia, Newfoundland and one trip to Summerside, Prince Edward Island.She was decommissioned 20 June 1960,and was struck from the Naval Vessel Register 1 July 1965, and sold for scrapping to Boston Metals Co., Baltimore, Md in 1966. Pillsbury recieved five battle staes for World War II service.
---

---
Places I remember that the Pillsbury went the Boston Naval Shipyard Charleston, MA. Philadelphia Naval Shipyard and fire fighting school. Refresher training Gitmo Bay, Cuba the boat ride to the Red Barn and then the wild train ride to Gitmo City for liberty. Virgin Islands. Port Au Prince, Hati. Bermuda. Portsmouth, England. Le Harve, France. Lisbon, Portugal. Gibralter. Malta. Beruit Lebanon. Flores Island, Azores. Summerside, Prince Edward Island,Canada ( St Lawerence Seaway). St Johns and Argentia, Newfoundland--Torpedo Practice off the Florida coast and visiting Maimi, FL.--The Tenders at Melville, RI and Fall River, MA. The Historic Town of Newport, RI with it's great YMCA which was a great place to go to relax. The Ferry rides to and from Goat Island. The real fun was when the Ferry stopped running and you had to ride the Motor Whaleboat back from liberty in the winter time no matter what the weather.
---
I served aboard 3/56-3/59, many pickets in all kinds of weather. I will always remember the Pillsbury as She was my home for 3 long years with many good friends, people you could depend on in every kind of situation. I have a list of about 74 names we have compiled, Michael Lambert, Harry Treuer, Richard Turocy, Denis LaCrosse And Elmer Fredd. I have alot of photos of people in Opeations Department. I also have the Photo taken at Versille Pallis that was made into a post card, I can only Identify a couple of IC's EM's & the "Doc" Harmon HMC and some ET's & Rd's.I was transfered off the Pillsbury Mar 59 to the USS Otterstetter DER-244. Signed:
Michael F Lambert ET2 Then ETC Retired Now
---





We salute and support all our Armed Forces.
---
---
This website developed and operated by ETC USN Retired Michael Lambert of Smyrna, Georgia.
It is hosted on server space donated in perpetuity by Tripod.Lycos.COM as a gesture of respect to
the gallant men of the DE/DER's and their sacrifice for our nation during WW II and Cold War.
Copyright: None. The included history belongs to the ages.
---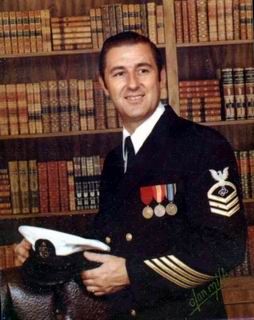 Contact
Webmaster:
---